T400
Functionality and elegance for your dental practice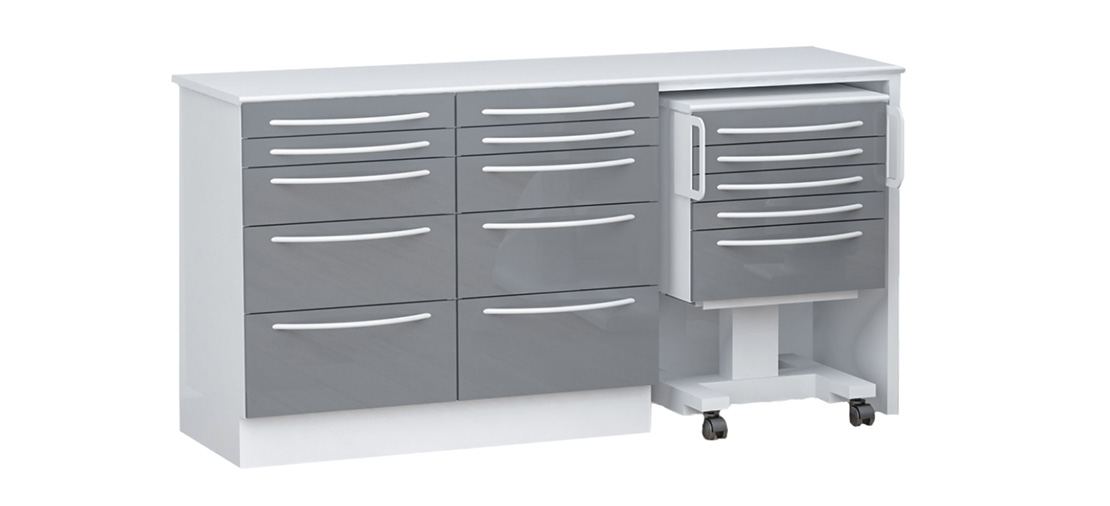 Combining aesthetics and functionality, the details of T400 can be customised in infinite compositions, volumes and materials combined to build a unique, tailor-made style.
T400 is a floor-standing cabinet; classic and timeless.
Available in every configuration, like all TreT models, the worktop, handles, tap, and number of drawers for each module can be customised. The first drawer is angled at 45°, as is the worktop. A perfect harmony between the two elements.
T400 is also available
in a version with feet.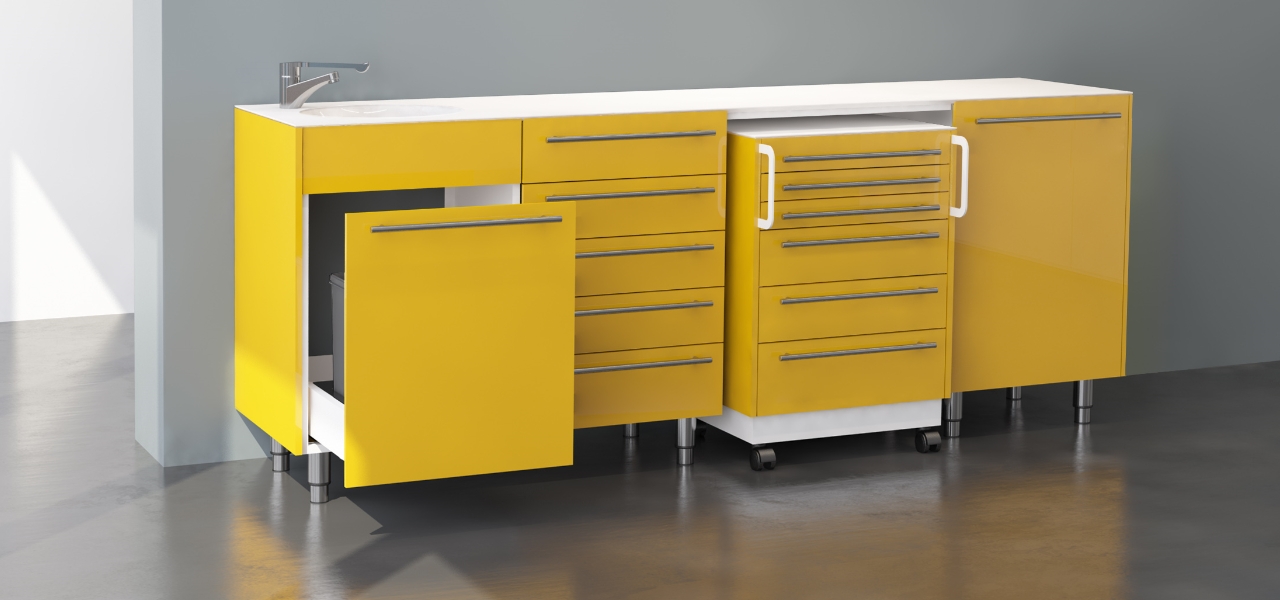 T-ERGO
A NEW TreT ERGONOMIC CONCEPT
A special composition with pull-out tray for storing instruments. An ingenious panel, positioned under the worktop, provides easy access to the necessary tools.
It can be used on all TreT lines with an 80 cm unit. Panel dimensions: 70 cm W x 38 cm H x 1.2 cm D. Large drawers with dividers for organising materials and instruments
.