Since 1985,
design
for your
work
environment
TreT was founded in 1985 as an artisan company specialising in the production of furniture for dentail offices, dental laboratories and health glassware.
Constant efforts at the production level have enabled it to improve design and functionality while fostering international distribution of the entire range.
Accuracy in workmanship, high quality of materials, and the employment of highly qualified personnel are features strongly recognized and appreciated by end users.
Today TreT is a brand of Saratoga Srl.
The company fully supervises and coordinates the production cycle by directly controlling all processes: from sheet metal processing, to painting, to assembly and final testing.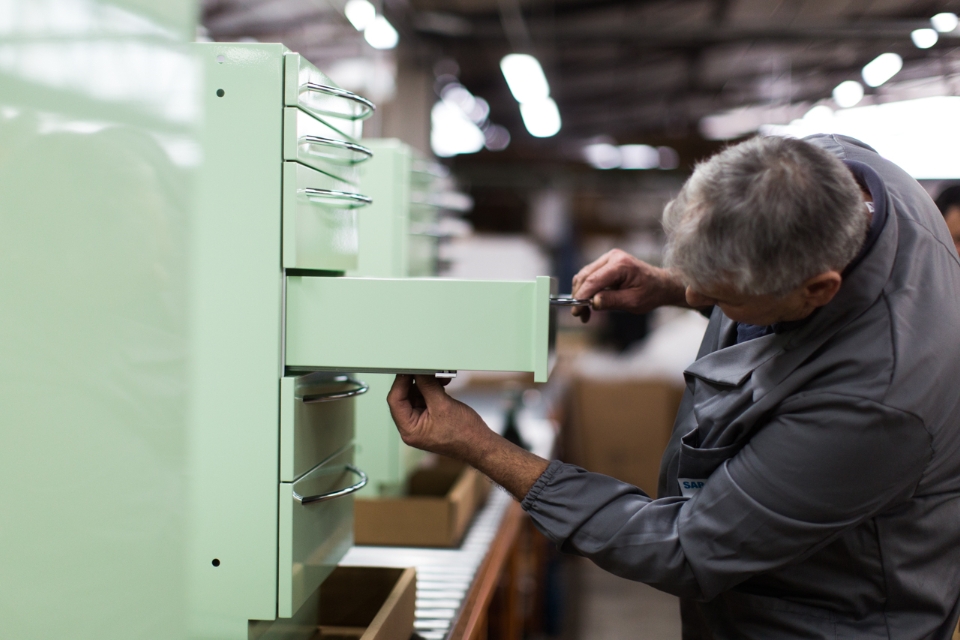 Experience
40 years of experience in the dental industry has enabled TreT to offer its customers a range of practice and laboratory products with special attention to individual details and needs, to make the workplace more functional, safe and pleasant. The professionalism of the team and the transparency of the company also continue in the after-sales department, thus ensuring continuity and support.
Quality
Continuous research into materials and manufacturing processes ensure that the product is durable without the need for any special maintenance. Spraying with Bonderite® technology, which is done in-house, is carried out by experienced operators to ensure a high standard in terms of durability and hygiene.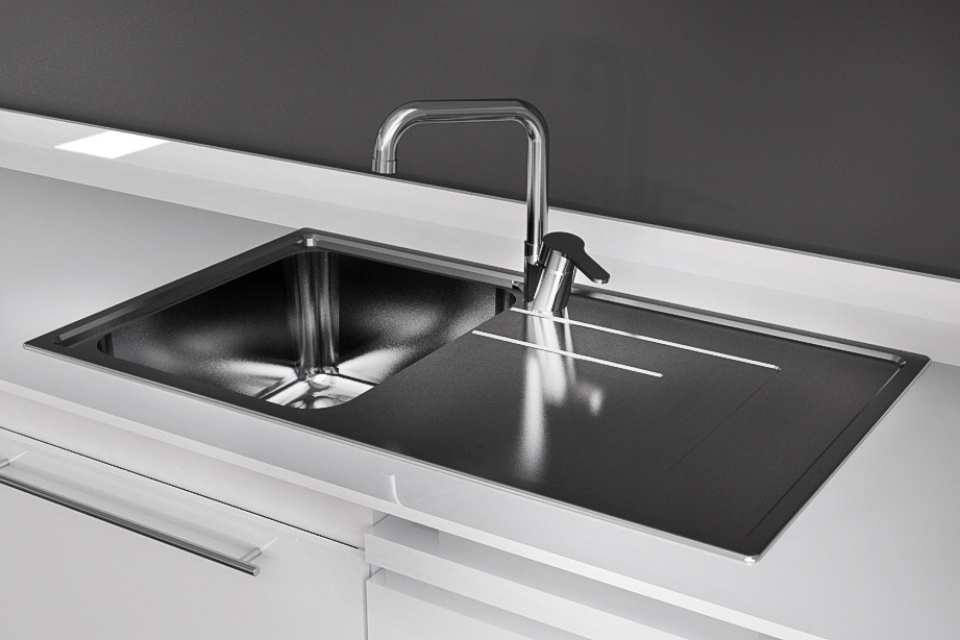 Design
Design created with an emphasis on the layout of the spaces available to the customer, to make the environment functional and safe but without neglecting 100% Italian design and style.
Versatility
Tre T manufactures modular furniture that makes it possible to create the configuration that best suits the customer's needs; all details are customisable in terms of both structure and aesthetics (handles, taps, tops, colours).